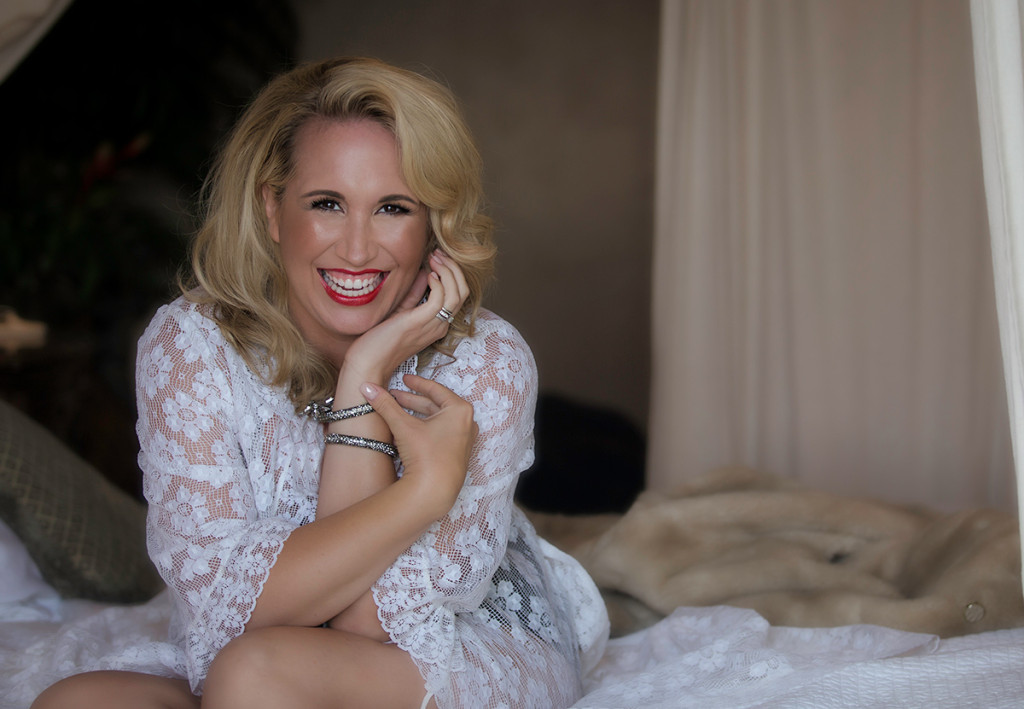 When her expressive, resonant voice sails over the rhythms of a kicking country rock band, or her soulful sound is clearly coupled with the backdrop of a jazz piano, it is hard not to stop and listen intently to the beauty of Tara Marks. Born in Walnut Creek, near San Francisco, and a childhood spent in the dusty San Joaquin Valley town of Fresno, country music and classics from the Rat Pack were ingrained in her soul. "When I'm writing a song, or singing a classic, it comes out naturally," Tara says. Natural is the key word: every element of her artistry glows with an incandescent honesty that begins in the songs.
"Originally I did poetry, typically about being a teenage girl – heartache, crushes – daydreaming," she reveals. Her fanciful side was inspired by her father – a key figure in her life, a man whose affinity for music included devotion to the music of Frank Sinatra. When she was still a young girl, Tara's father passed away. "I went through a lot when my father died," she says. "It was hard – my dad was the one who was always singing. I had someone who encouraged me to be a dreamer, and then he was gone."
While many a young singer aspires to the Opry, Tara Marks has already been there. After performing the Nation Anthem for a Fresno Falcons hockey game, she learned about a competition for singers in Nashville. Although she did not win, from the contestant pool of 117 singers, she was selected to return to Music City to record. "Mom said no – I needed to finish high school," Tara recalls. "I didn't know that much about The Opry or what it symbolized, but I sure did learn a lot when I was there."
In music, as in life, timing is everything. Now, Tara has grown into a songwriter whose life experience shade and shape her songs. Making music her life, she's not waiting for things to happen. "I'm a take charge person," she confirms. "This is how I want to make a living and support my family. I love being involved in the process of creating music, and working with others who have vision and direction." 
Tara's characteristic foundation is built on faith, honesty, and trust. Knowing that she is a part of something that is much bigger than herself, allows her to write and sing from a place of honesty and love. She trusts that once the footwork is done, the results will follow. "There is an overwhelming sense of peace and joy that's comes over you when you seek and find your true passion. Birds chirp louder; sun shines brighter. It's an amazing feeling to come into your own."
While life has led her down different paths, one thing remains: "The fire in my belly. I have a love and passion for music. God has always led me back to this point. I whole heartedly believe the only way that I can inspire others to follow their dreams, is to follow my own."
Arguably one of the best songwriters of Hollywood, Ray Evans, known for such works as "Que Sera Sera", "Mona Lisa", and "Silver Bells", had this to say about Tara: "In this business, pure luck is a very big factor, and if 'Lady Luck' smiles on her, I believe Tara Marks has the talent to make it." With a generosity of musical spirit, an enthusiastic, upbeat energy, a supportive husband and a loyal cadre of musical cohorts, she's ready to sing her special song.